Introducing TechHire Maine:
We'll help you make the leap from wishing to working.
Have you always enjoyed solving problems?
Ever thought about working in software or IT?
Are you looking for an internship in IT?
Are your ready to change your career direction for the better?
If you answer "Yes" to these questions, you may be a good candidate for TechHire Maine. Call your nearest TechHire Navigator to learn more!
Northeastern Workforce area (Aroostook, Hancock, Penobscot, Piscataquis & Washington counties): Ryan Grindle, rgrindle@emdc.org, 207-974-3220
or Mercedes Nelson, 207-974-3221 MNelson@emdc.org,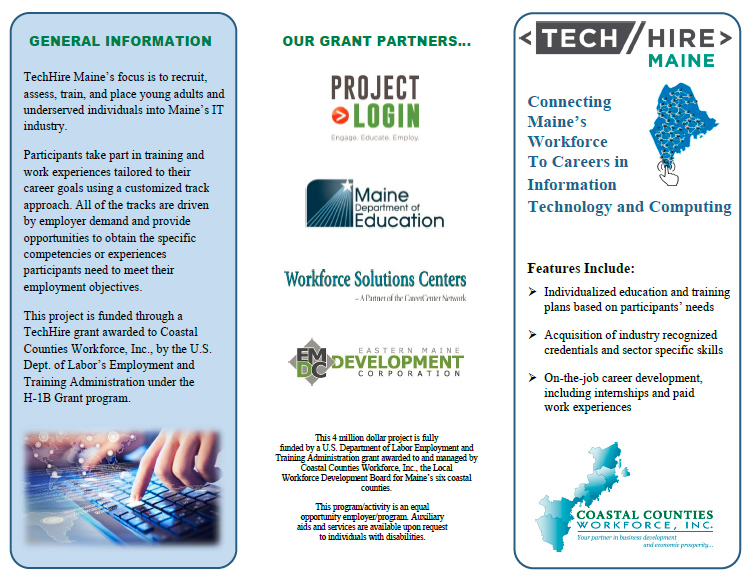 Central/Western Workforce area (Androscoggin, Franklin, Oxford, Kennebec, Somerset counties): Deb Bomaster, Debra.Bomaster@workforcesolutionsme.org, 207-210-4575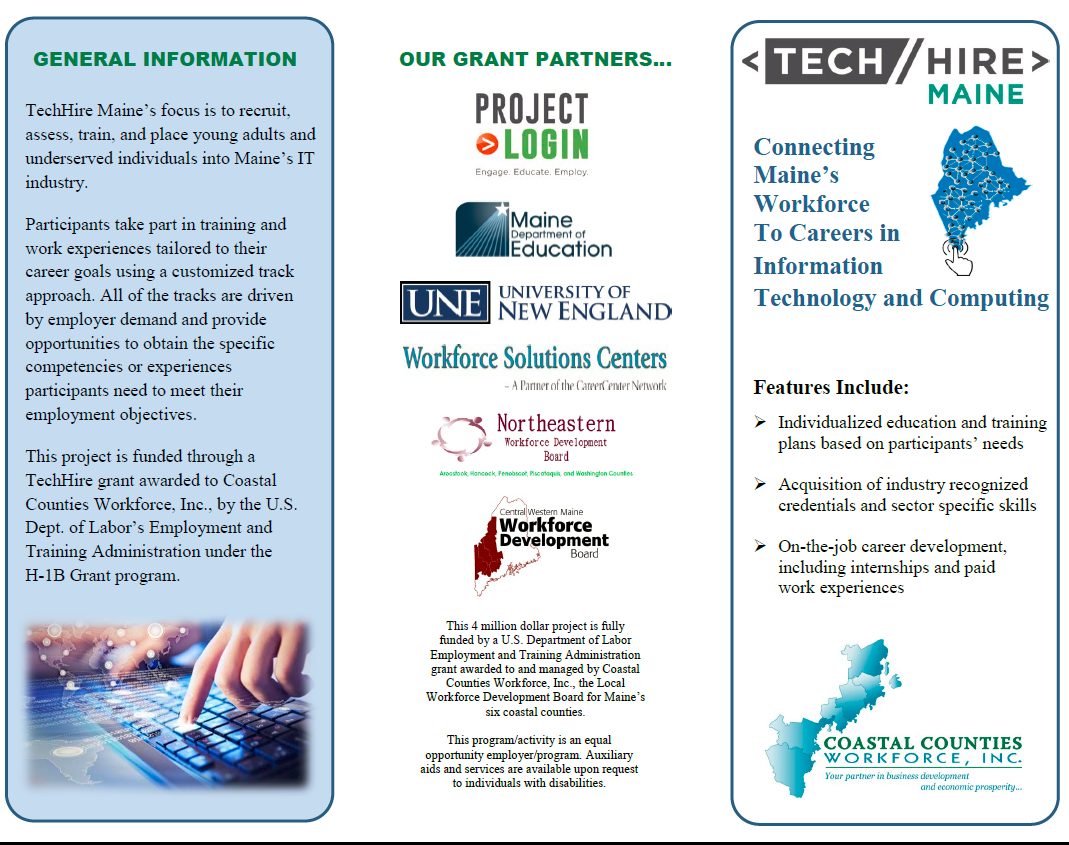 Coastal Counties Workforce area (York, Cumberland, Sagadahoc, Lincoln, Waldo and Knox counties): Dylan Barnett, dylan.barnett@workforcesolutionsme.org, 207-274-9131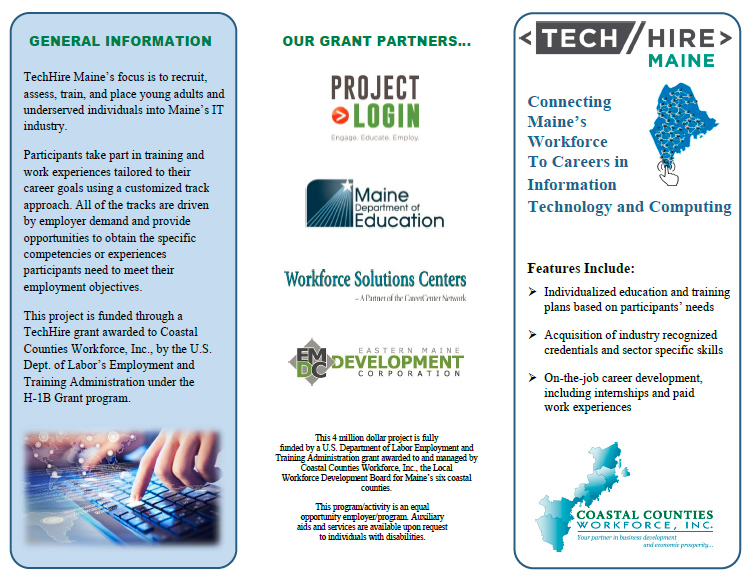 TRaining available:
Depending on a candidate's current skills and experience in math, computing and English language, there are three tracks available:
1. Comprehensive Training > 2. Bootcamp or Accelerated Training > 3. Rapid Employment
TechHire begins with a free assessment of interest and core competency, then offers a variety of resources to help candidates move through the three tracks to workforce readiness:
Adult Education
Online and In-person Courses
Career Coaching
On-the-Job Training
Work Experience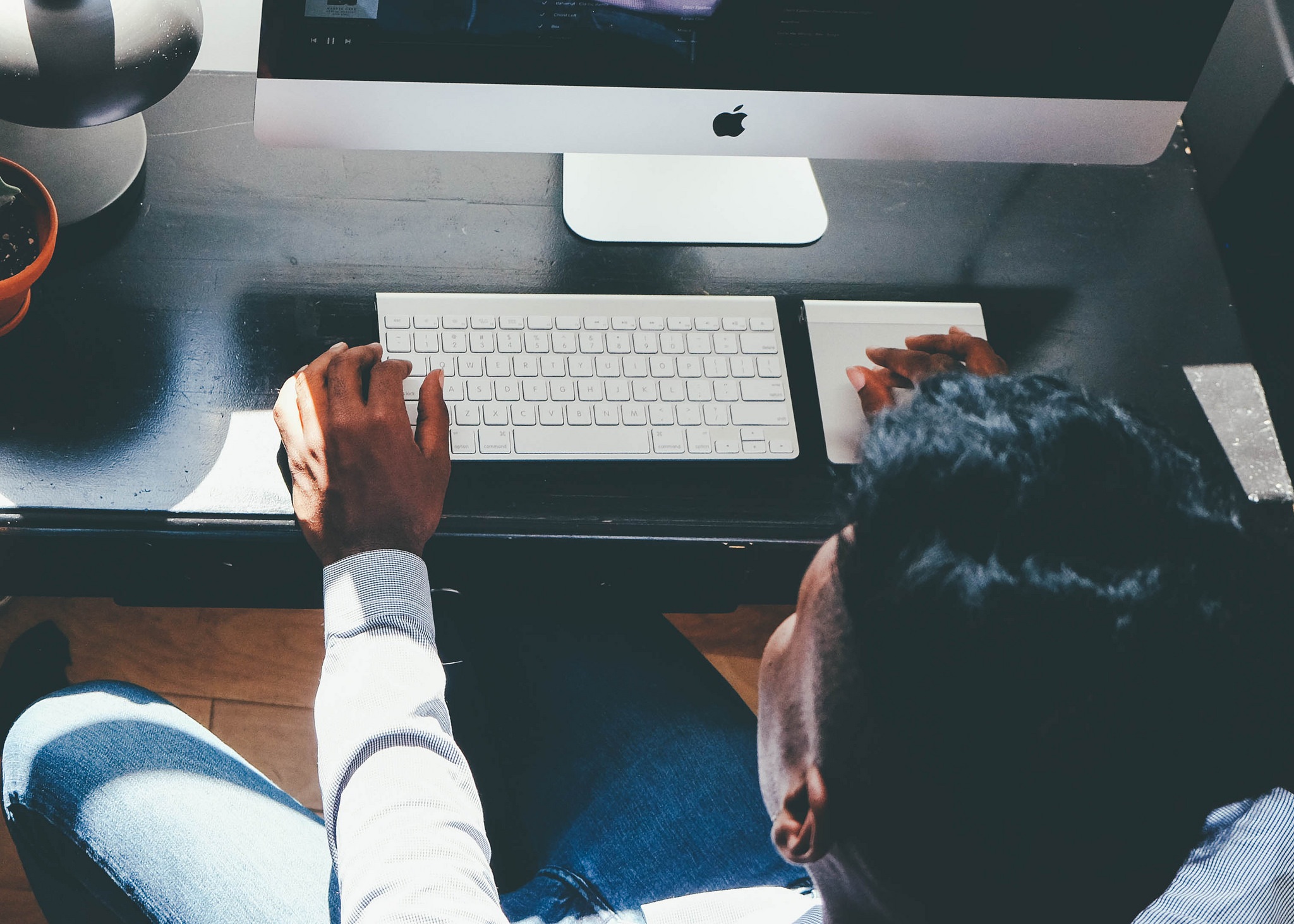 TechHire is a national initiative to connect people with tech jobs through non-traditional pathways. Maine is now one of more than 70 TechHire communities nationwide. Learn more about TechHire Maine.
ReadY to Apply?
Call one of the above TechHire Navigators to learn how you can begin the process of getting trained and getting to work in a surprisingly short time.