What is Girls Who Code?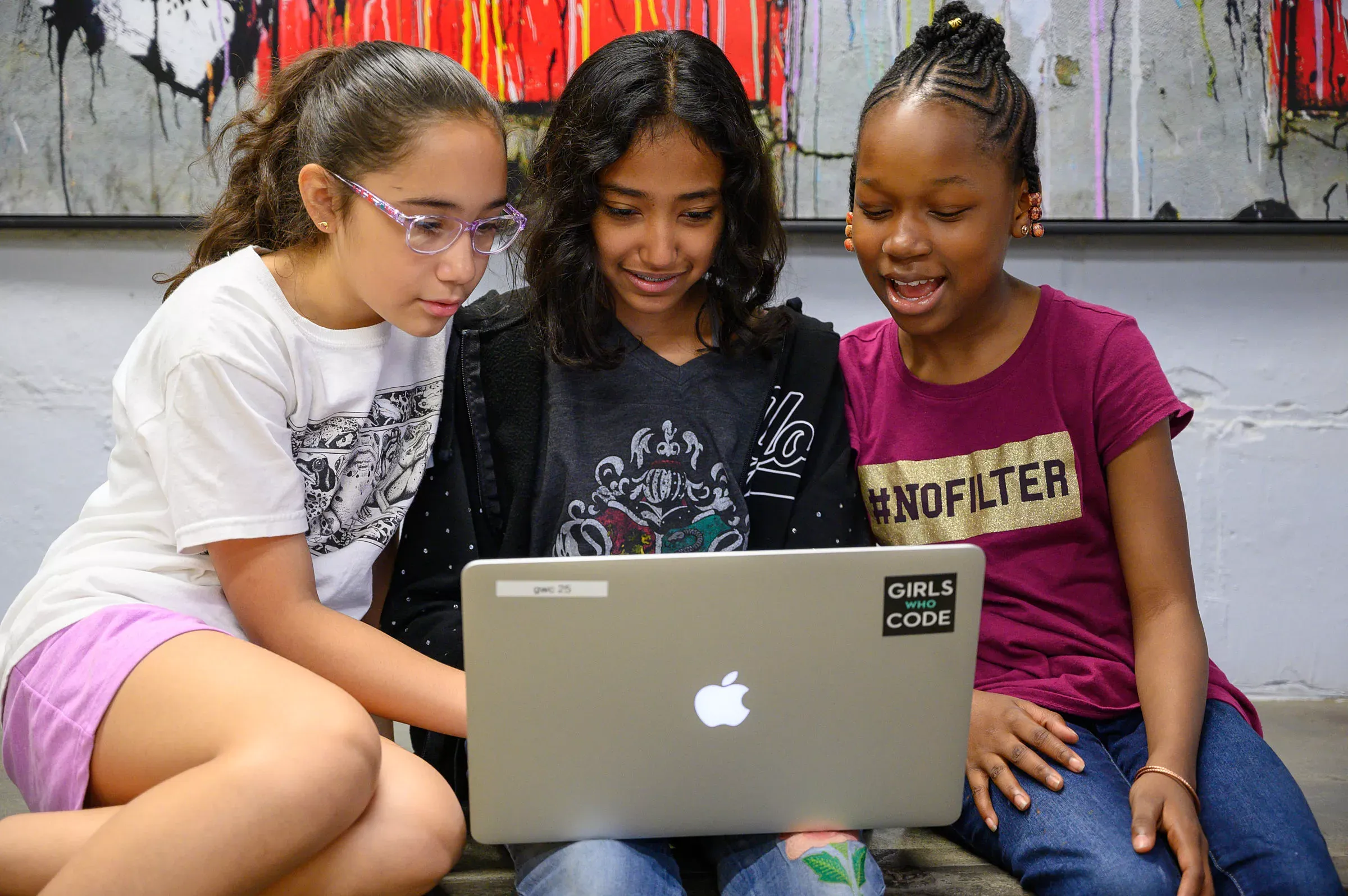 Girls Who Code is nationwide organization dedicated to closing the gender gap in technology through after school clubs for middle school students, summer immersion programs for 10th and 11th graders, and a college program to connect alumni.
Most recently in response to the COVID-19 Pandemic, Girls Who Code released Code At Home with activities ranging from beginner to difficult.
What Are We Doing in Maine?
Project>Login, a signature program of Educate Maine, is Maine's Community Partner for Girls Who Code. Community Partners can help set up new clubs and access resources and grant opportunities from Girls Who Code.
In the Summer of 2021 P>L piloted a week-long, half-day, Girls Who Code summer camp for educators and student ambassadors to help them kick start clubs at their schools. Learn more about our summer camp pilot here.
Want to volunteer with us?
We have several options for you to engage with Girls Who Code in Maine and engagement opportunities include: mentoring, facilitating, being a guest speaker, project support, and more!
Time commitment varies depending on how you volunteer with us. Questions? email Angela@educatemaine.org
Summer 2022 Girls Who Code Camps
Following up the success of our Summer 2021 Girls Who Code Camps we partnered with more great organizations across the state to bring girls and nonbinary students five camps, for FREE! Schools did not already need to have a Girls Who Code Club for students to participate!
June 20-24, 2022: At Gateway Community Services in partnership with Lewiston Public Schools & Community Staffing Partners - elementary, middle and high school youth
June 20-24, 2022: At Somerset Career & Technical Center in Skowhegan - High School Youth
July 18-22, 2022: At the Roux Institute in partnership with Portland Public Schools - High School youth
July 25-29, 2022: At the Maine 4-H Foundation Magic Lantern Innovation Lab & Learning Center in Bridgton - Middle & High School youth from Windham/Raymond, Lake Region, and Oxford Hills school districts
Aug 8-12, 2022: At the Roux Institute in partnership with Portland Public Schools - Middle School youth
Thanks to our generous sponsors for supporting these camps! We eliminated barriers and addressed needs to make this an equitable offering.
Why Should Girls Learn to Code?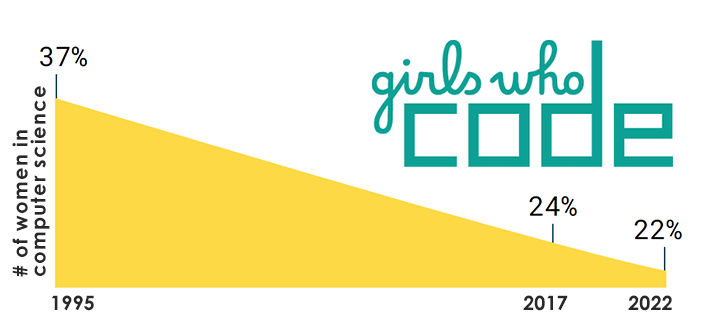 Resources include: a partner playbook, tech specs for facilitators, draft schedule template, social media graphics, posters, and more!
Sponsorship opportunities for our 2022-2023 Initiative are still available!
For more information about starting a Girls Who Code Club at your school, contact Project>Login Director, Angela Oechslie.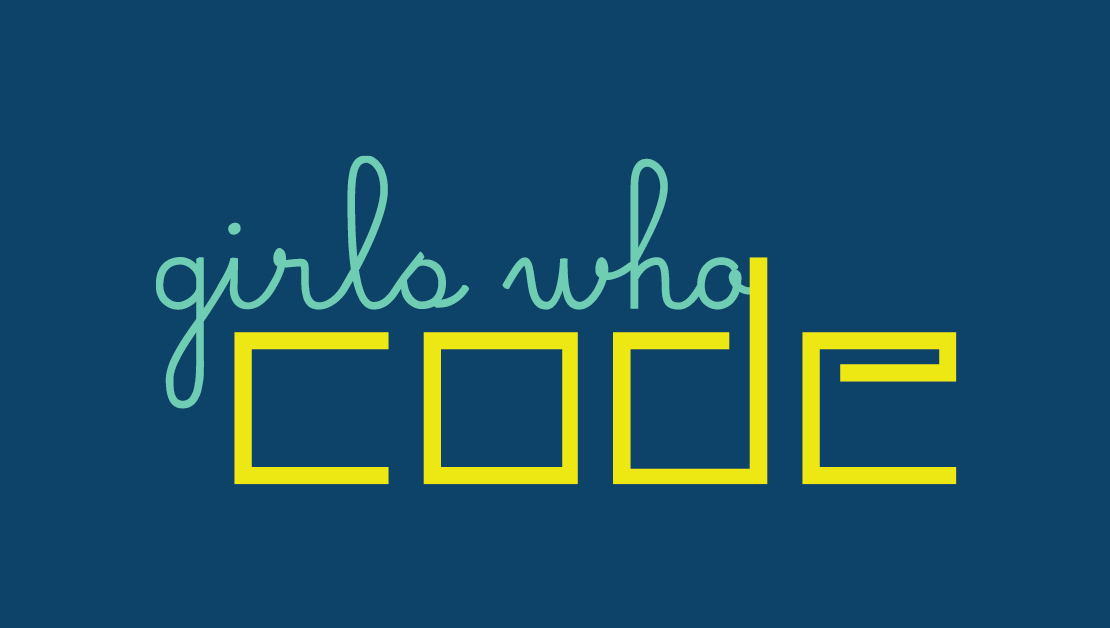 Existing Girls Who Code Clubs in Maine
Riverton
School
Brunswick High School
Edward Little High School
Sumner Memorial High School
Lake Region High School
Leeds Central School
Lewiston High School
Caribou High School
Falmouth Schools
Camden Public Library
Brunswick Junior High School
Lewiston Middle School
George Stevens Academy
Deering High School
Spruce Mountain Schools
Portland High School
Nokomis Regional Middle School
Bangor YMCA Teen Center