Panel Envisioned the Future of Learning and Working at Maine Startup and Create Week - News
Panel Envisioned the Future of Learning and Working at Maine Startup and Create Week
July 02, 2015
Whether you're looking for your next extraordinary hire, trying to determine the skills needed for your dream job, or deciding where to spend your budget for education and recruiting, it's valuable knowing about innovations in education and talent development.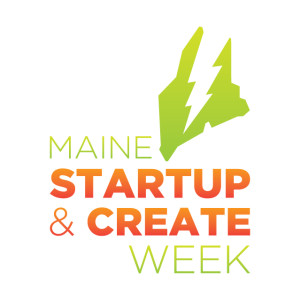 World-class experts shared their insights about disruptive innovations that may change the future of education and employment at a panel session during Maine Startup and Create Week on Friday, June 26, at the Portland Public Library.
National experts Marvin Ammori (Google, Dropbox, and WordPress), Nicole Isaac (LinkedIn and the White House), Erin Knight (Badge Labs and Mozilla), and Giovanna Thron (Galvanize) shared emerging digital methods for connecting people and opportunities via career competences and 21st century skills.
The session was intended for entrepreneurs, recruiters, students, educators, and career counselors in start-ups, established businesses, schools, and colleges, indeed anyone who is interested in business and human development and in helping Maine companies, people, and communities succeed and thrive.
"The Internet has already transformed numerous industries and now it's poised to change talent development and lifelong learning. This is an important topic for all businesses, professionals, and students in Maine."
— Mike Dubyak, Executive Chairman of WEX, Inc.
Panelists
Marvin Ammori is a lawyer and thought leader in the technology space who advises companies including Google, Tumblr, WordPress, and Dropbox. He is among the most influential and prominent net neutrality leaders. His work has been profiled in the Wall Street Journal and Fast Company magazine, which named him one of the 100 Most Creative People in Business in 2012.
Nicole Isaac is LinkedIn's Head of the Economic Graph Policy Partnerships where she manages engagement with local, state, Federal, and international policy makers around workforce opportunity and reducing the skills gap. Previously, she served at the White House as a Special Assistant to the President for Legislative Affairs.
Erin Knight is founder of the Open Badges movement, a global standard for micro-credentialing, including over a thousand organizations building and growing an digital badging ecosystem. She now leads Badge Labs and the Maine State of Learning initiative. Previously, she led the development of technical and social infrastructure through Mozilla.
Giovanna Thron is a data scientist, software engineer and educator. She is a lead data science instructor at Galvanize, a network of urban campuses where students and entrepreneurs can access the skills, knowledge, and networks they need to make an impact.